[QODBC-Online] Troubleshooting - How to use QODBC Online with FileMaker
Posted by Jack - QODBC Support on 20 August 2015 09:52 AM
Troubleshooting - How to use QODBC Online with FileMaker
Problem Description:
I downloaded the trial version of your driver this morning and am really excited about the prospects. I've installed it and am able to get the fields and tables to appear in VB Demo, but I am not able to connect using FileMaker Pro.
Solutions:
Please follow below mentioned steps for FileMaker connectivity using QODBC Online

1) Open FileMaker Pro & click on Browse button.


2) Please select the ODBC data source.


3) Please select the ODBC data source "QuickBooks Online Data" & click on "continue" button.


4) Please enter username & password for ODBC data source. If you have not defined any username & password, then just click on "OK" button.


5) Select tables & columns which you want to use, then please click on "Insert into SQL Query" & "Execute" button.

6) Save result & you can see results.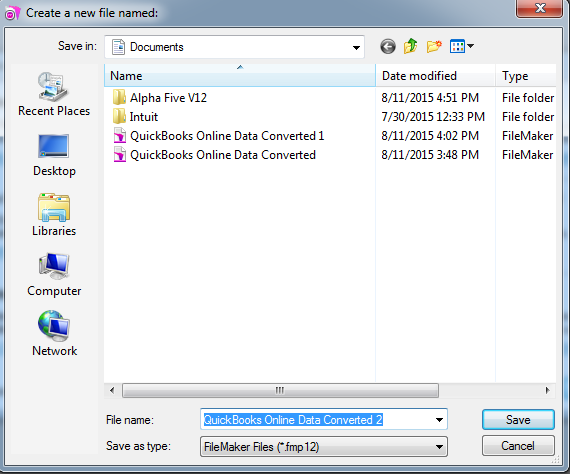 Tags: QuickBooks Online, QBO, FileMaker, QODBC Online
---