[QXL-Online] Troubleshooting - How to cancel the subscription of QXL Online for QuickBooks Online
Posted by Rajendra Dewani (QODBC Support) on 31 May 2019 01:51 PM
Troubleshooting - How to cancel the subscription of QXL Online for QuickBooks Online
Problem Description:
I want to cancel my QXL Online monthly subscription.

How to cancel the subscription of QXL Online for QuickBooks Online?
Solution:
You can manage the subscription of QXLOnline using the link which you received in your renewal email.
On your monthly subscription renewal receipt you will see the following as in this example:

Order ID: FLE1X1XXX-1XXX-6XXXXB
1 QXL Online for QuickBooks Online
https://sites.fastspring.com/flexquarters/order/s/ (your order number) just click on this link on YOUR receipt and you can cancel the subscription.

Example:
https://sites.fastspring.com/flexquarters/order/s/FLE111111-1111-111111

Please visit the link & click on Cancel Subscription to cancel your QXL Online subscription: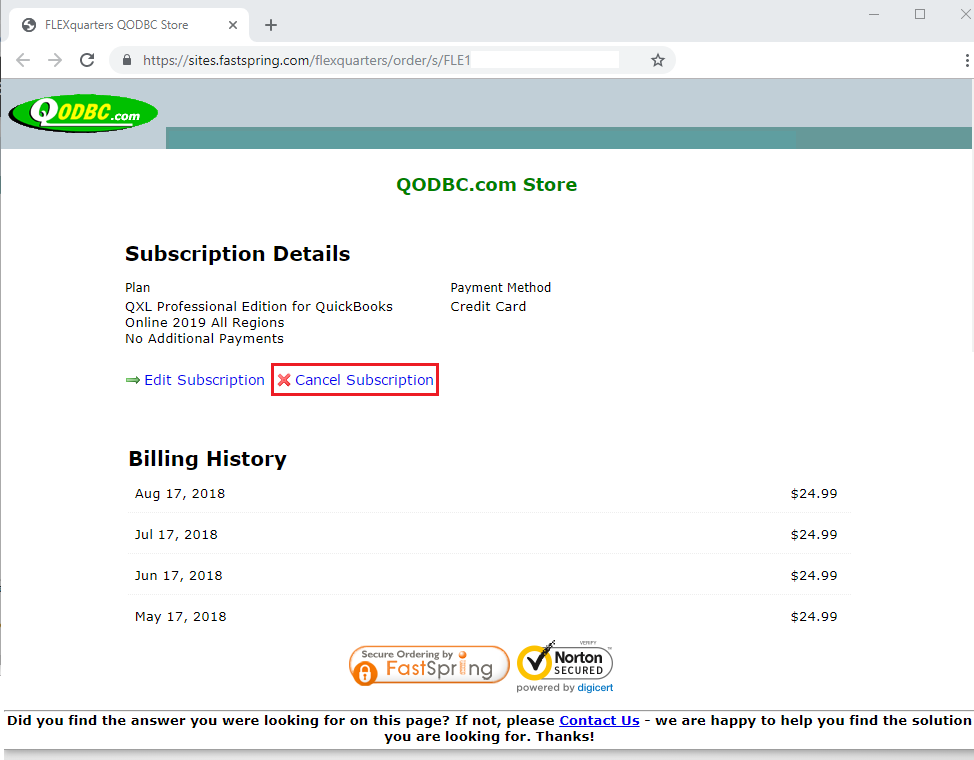 ---