[QXL-Online] How to run ProfitAndLossByClass report using QXL Online
Posted by Jack - QODBC Support on 12 April 2018 10:17 AM
How to run ProfitAndLossByClass report using QXL Online
Problem Description:
I am using QXL Online & I want to run Profit and Loss by Class report through QXL Online. I can't see the report on the list.
How can I run the Profit and Loss by Class report using QXL Online?
Solution:
I'm sorry to inform you that ProfitAndLossByClass report is not available via Intuit API. So It is not available in QODBC Online.
You can use ProfitAndLossStandard report & add parameter SummarizeColumnsBy = 'Classes' in the report. So you can fetch ProfitAndLossByClass report using QXL Online.
The first step in changing report parameter is to click on settings icon for QXL Online options details.
You can choose ProfitAndLossStandard report from the drop-down list & add the report for export.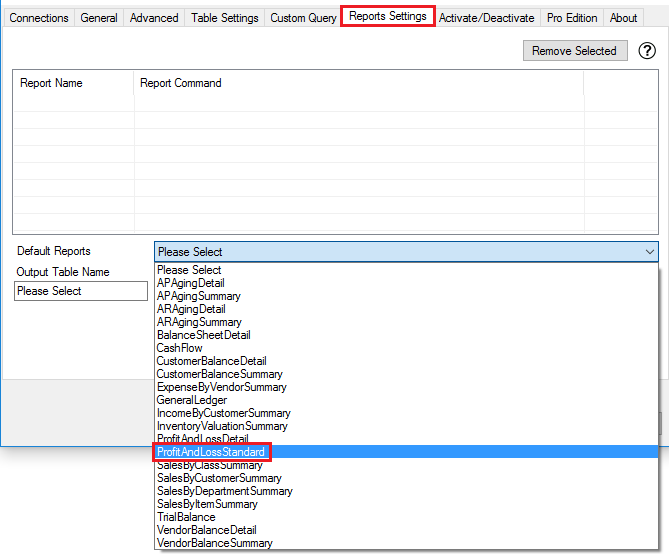 You can see default report query in Report Query/Command box.
You can modify report query by from Report Query/Command box.
You can refer QODBC Table/Report Documentation site for details about different report parameters.
Click on the "ALPHABETICAL LISTING OF ALL REPORTS" under "REPORT OVERVIEW" label.
You will be presented all list of reports. Search for "ProfitAndLossStandard" report & click on "Parameters" to get details about all supported parameters for the ProfitAndLossStandard report.
You can refer direct link for ReportParameter: ProfitAndLossStandard
You can use any of supported parameter in report query.
I am changing report query as below:
For Example: sp_report ProfitAndLossStandard RowData, TextLable, Amount_Title, Amount parameters DateMacro = 'ThisYearToDate', ReportBasis='Cash', SummarizeColumnsBy = 'Classes'
You need to modify report query & click "Add or Update" button to update report query.
The modified report query & added to the export list.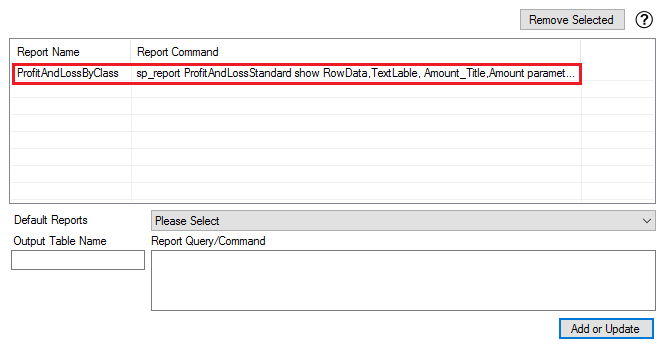 By repeating above process, You can add different report with different supported parameters as per your requirement.
The report will be exported by clicking on the Export icon from QXL Setup Screen.
Report exported.
Tags: QuickBooks Online, QBO, QXL Online, Profit and Loss, Profit, Loss, Online Report
---