Knowledgebase

[QODBC-Desktop] How to use QODBC with Layer2 Cloud Connector Solution
Posted by Jack - QODBC Support on 07 March 2017 07:06 AM
How to use QODBC with Layer2 Cloud Connector Solution
This article shows how you can easily integrate the QODBC driver for QuickBooks into Layer2 Cloud Connector Solution.

1. Open Connection Manager by clicking on "Start Connection Manager."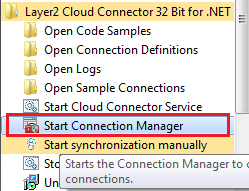 Connection Manager opened.
2. Add a new connection by right-clicking on "Connection Manager" & click on "Create New Connection."
3. Enter the Connection Name & click on "Save Changes."
4. To connect to QuickBooks, the data entity must be configured in the Layer2 Cloud Connector Connection Manager. Select "Odbc Data Provider" as a Data Provider & insert DSN=QuickBooks Data QRemote; OLE DB Services=-2; as a Connection String and click on "Verify Connection String."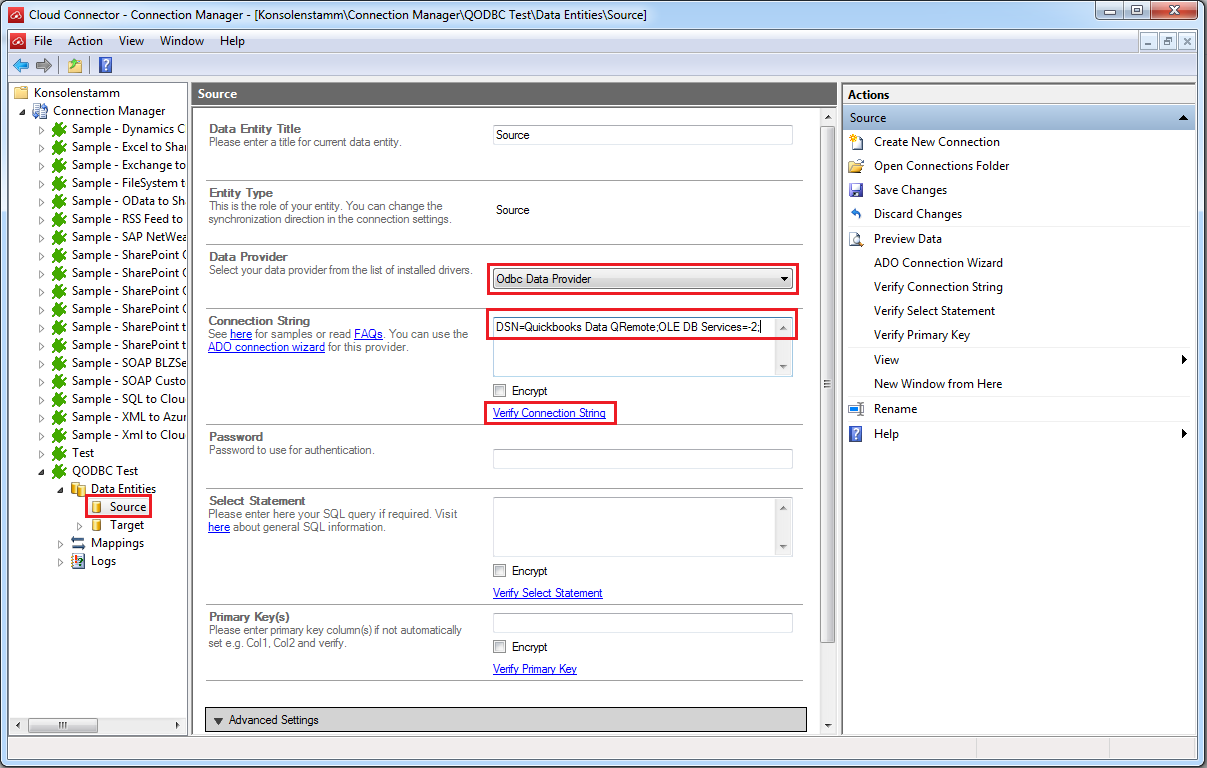 Connection Verified.
Please Note: If you have a 64-bit application, you need to use QRemote 64-bit DSN "QuickBooks Data 64-bit QRemote," as shown in the screenshot below.
Please refer: How to configure QRemote
5. Enter SQL Statement and click on "Verify Select Statement."
Select Statement Verified.
6. Enter Primary Key and click on "Verify Primary Key."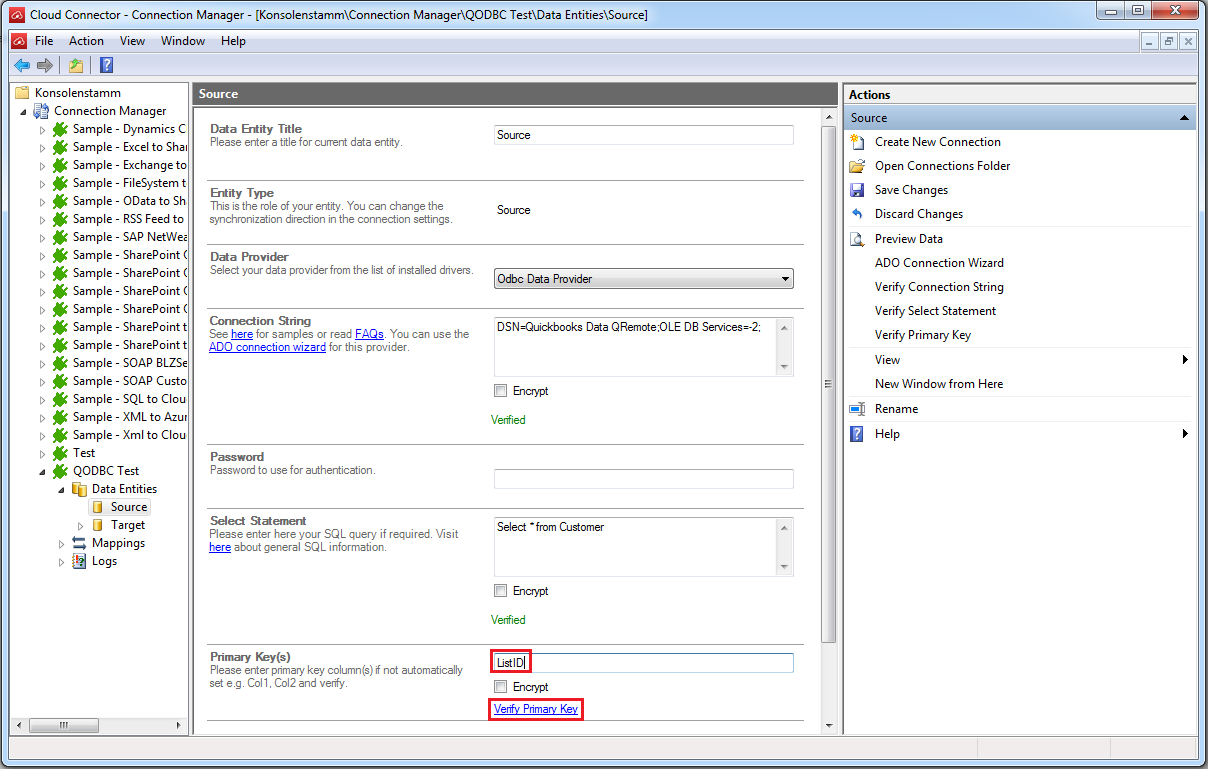 Primary Key Verified. Click on "Save Changes" to save the connection property.
---