Knowledgebase

[QODBC-Desktop] How to Use QODBC with Tibco Spotfire
Posted by Jack - QODBC Support on 19 December 2016 11:23 AM
How to Use QODBC with Tibco Spotfire
This article walks you through using the QODBC Driver for QuickBooks in TIBCO Spotfire. You will use the data import wizard to connect to a DSN (data source name) for QuickBooks and build on the sample visualizations to create a simple dashboard.

Follow the steps below to connect to the DSN and create real-time data visualizations:
1. Click File -> Add Data Tables.
2. Click Add -> Database.
3. In the Data Source Type menu, select ODBC Data Provider and click Configure.
4. Select the DSN for the QuickBooks Data.
Please Note: If you have a 64-bit application, you need to use QRemote 64-bit DSN "QuickBooks Data 64-bit QRemote," as shown in the screenshot below.
Please refer to: To how to configure QRemote...
Click "OK" to open the database.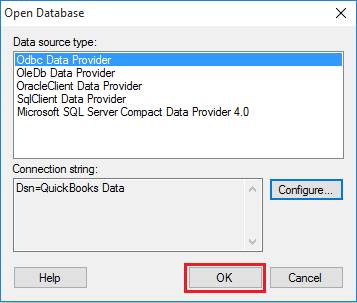 Select the tables that you want to add to the dashboard. This example uses Customers. You can also specify an SQL query. The driver supports the standard SQL syntax. Enter the query in the Editor. I am fetching Customer Name & Balance from the Customer table in this example.
Select Name, Balance from Customer
Click "OK" to add the data table.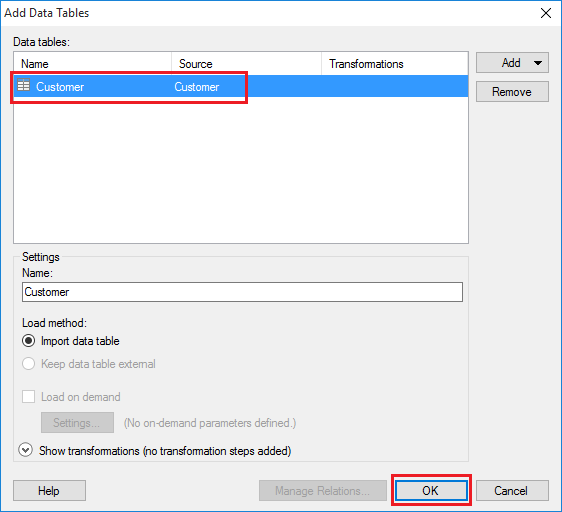 The table is added to Tibco Spotfire.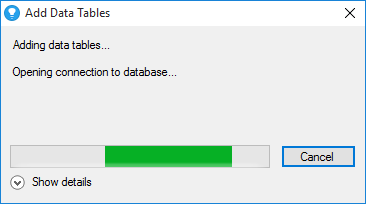 QuickBooks Data is available in Tibco Spotfire. You can visualize it as per your requirement. In this example, I have selected Pie Chart & Bar Chart.
---