[QXL-Desktop] Troubleshooting - QXL QuickBooks Error: Invalid Certificate
Posted by Jack - QODBC Support on 28 June 2016 03:09 PM
Troubleshooting - QXL QuickBooks Error: Invalid Certificate
Problem Description:
I have installed QXL and QuickBooks. I have set the Company Preferences / Integrated Applications to Allow Access to FLEXQuarters QODBC. When I click on the QXL export button, I get a message from QuickBooks saying The certificate is invalid.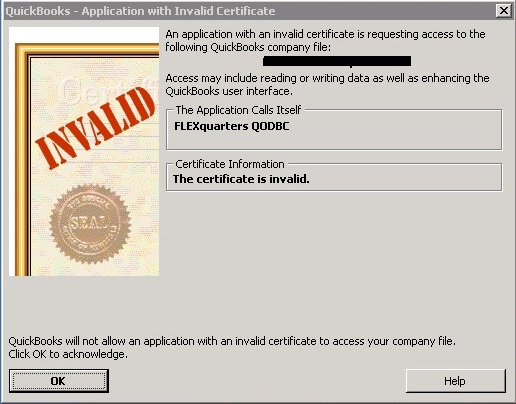 Solution:
Please download & install QXL's latest version & test again.
If the above does not resolve the issue, then please follow the below steps:
Please make sure you are connected to the internet from the machine to validate the certificate.
Please check the property at c:\Windows\SysWOW64\qxlfqqb32.dll or c:\Windows\System32\qxlfqqb32.dll from the Digital Signature tab.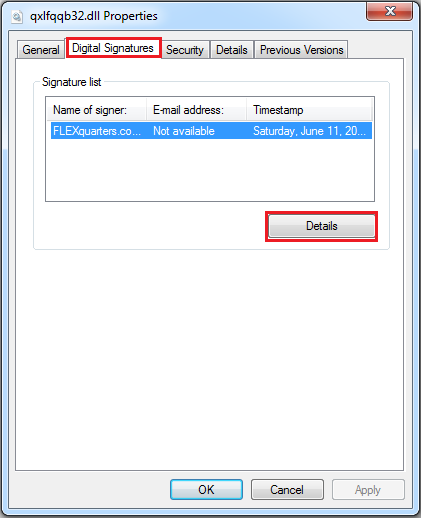 Please click on Details to check the certificate.
Please click on Install Certificate to install a certificate.
Please follow the installation steps below.
Please finish the installation by clicking on Finish. After installation, please Restart the machine and Test Connection.
If the above solution does not work, then you need to manually install the certificate by using below link:
http://www.symantec.com/business/support//index?page=content&pmv=print&impressions=&viewlocale=&id=TECH218029
---