[QODBC-Desktop] Troubleshooting: TimeTracking or Transaction Table is Blank
Posted by Rajendra Dewani (QODBC Support) on 16 October 2012 11:35 AM
Troubleshooting: TimeTracking / Transaction Table is Blank
Problem Description:
The TimeTracking / Transaction table always return null/ no rows as a result. Tried to reset QODBC optimizer, but doesn't work.
Solution:
Please update your QuickBooks to latest version & check issue again.
Also, please make sure that short date format in Regional Setting is not set to "yyyy mmm dd". If your short date format is "yyyy mmm dd", then you might face this issue.
We have received multiple reports about table TimeTracking not returning any data, and we found that this is usually caused by Corruption in Company file. To locate your issue, please test the same query on another company file, such as sample company file, to see if it can bring data back.
Also, try adding limiting the result set by adding filters and apply date range.
If the same query can bring data back to other company files, then please try to rebuild your company file via File->Utilities->Rebuild Data in QuickBooks to see if it can fix your issue.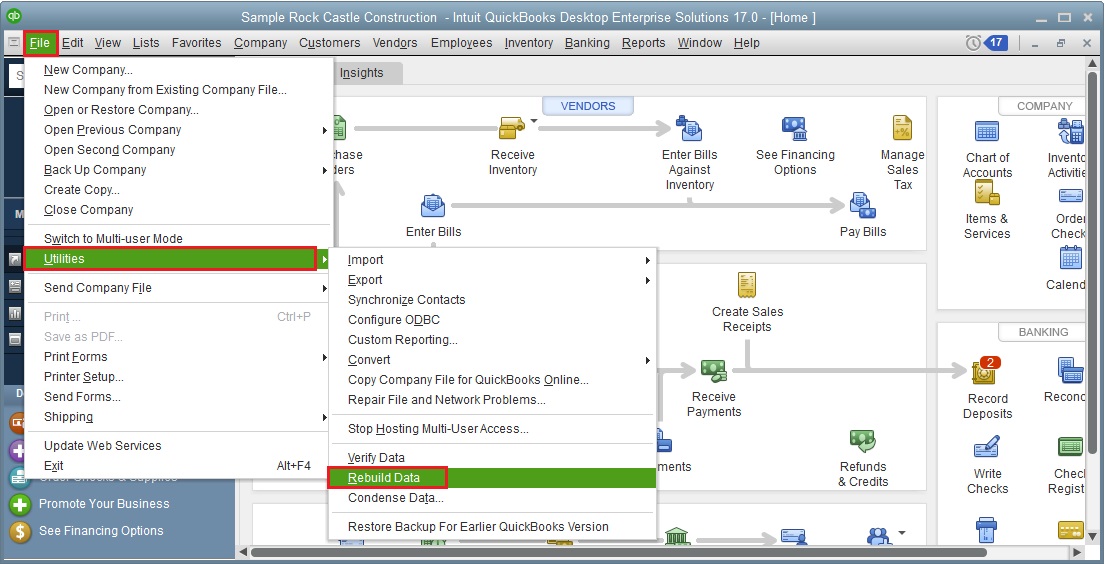 And if rebuilding does not work, please contact Intuit for more help.
And if QODBC cannot extract TimeTracking/Transaction data on other company files, please post a ticket to us so that we can do a further investigation on the issue.
For Advanced Troubleshooting Click Here

---