Knowledgebase
[QScheduler] How to install QScheduler
Posted by Rajendra Dewani (QODBC Support) on 19 March 2021 08:30 AM
How to install QScheduler
Download
Please download the latest version of QScheduler from the QXL website - https://qxl1.com/qscheduler-download/.
Download the installer.
Right-click on the installer and click "Run as Administrator."
Follow the below installation wizard instructions to install "QScheduler":
Click the "Next >" button.
Click the "Install >" button to start the installation.
Click the "Finish" button to complete the installation.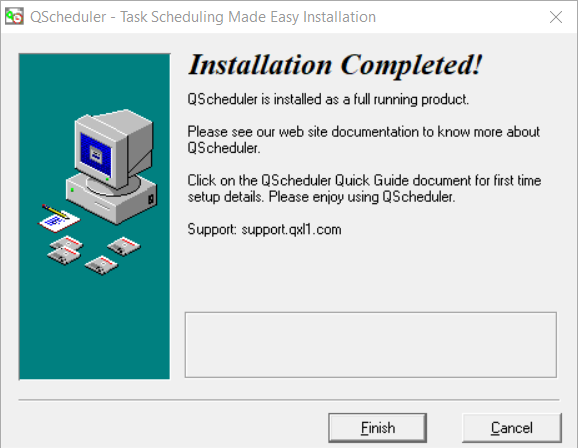 QScheduler can be accessed from the Desktop.

QScheduler can also be accessed from the Windows Start Menu.
Please refer to the following link: How to use QScheduler with QXL.
---