[QODBC-Desktop] How to Use QODBC with NetBeans
Posted by Jack - QODBC Support on 19 December 2016 01:09 PM
Note: The JDBC-ODBC bridge driver was removed in Java 8, preventing ODBC drivers from being usable in newer versions of Java or other Java-based applications.
Refer: Oracle JDBC-ODBC Bridge
How to Use QODBC with NetBeans
QODBC enable access to a wide variety of important data sources in business intelligence tools such as NetBeans. In this article, We will show how to connect to QuickBooks data, import data with a query.

The steps below show how to access data from the QODBC for QuickBooks in NetBeans.

Open NetBeans IDE.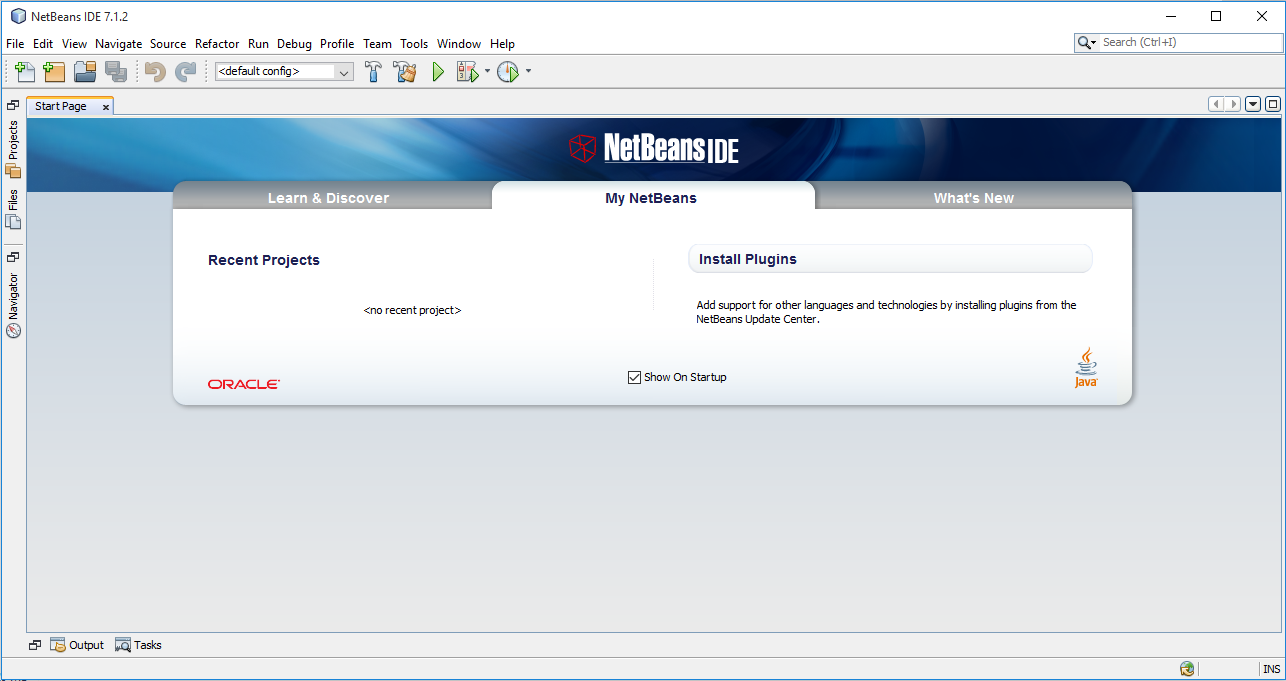 Now, create a new project using the menu File >> New Project.
Select Java Application & click "Next".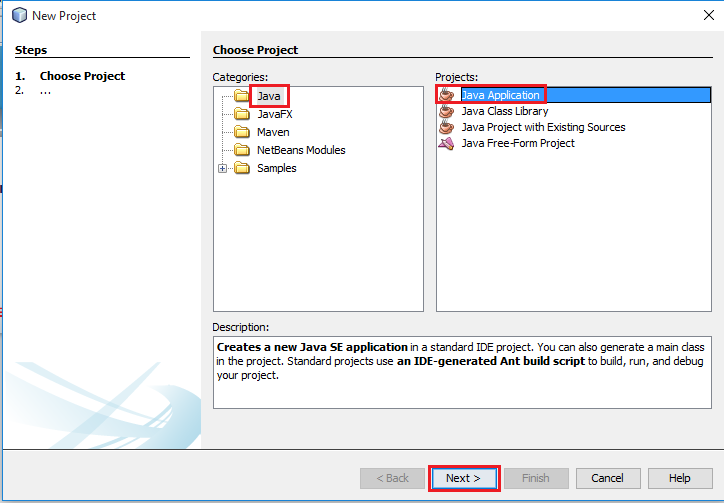 Enter Project Name & click "Finish".
A new Project will be created by clicking "Finish". Click "Services" button to open the Service window.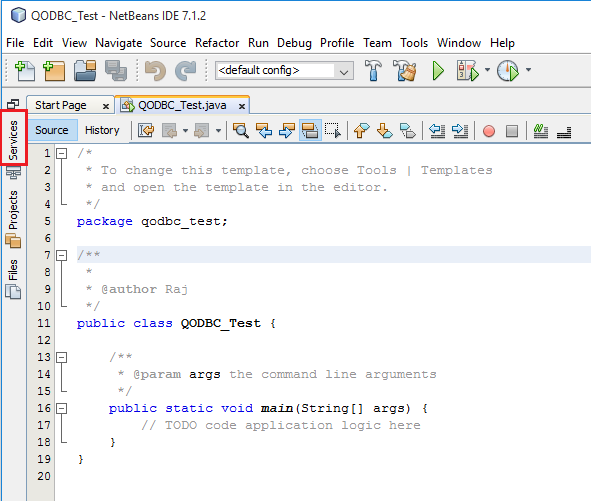 You should see Service window opened.
In the Service window, Click the Database node >> Drivers >> right-click on "JDBC-ODBC Bridge" and click "Connect Using.."


In the New Connection Wizard, enter the following connection properties & click "Test Connection":
Driver Name: JDBC-ODBC Bridge.
JDBC URL: jdbc:odbc:QuickBooks Data
Please Note: If you have a 64-bit application, then you need to use QRemote 64-bit DSN "QuickBooks Data 64-bit QRemote".
Please refer: How to configure QRemote
Test Connection success. Click on "Finish" for finish configuration.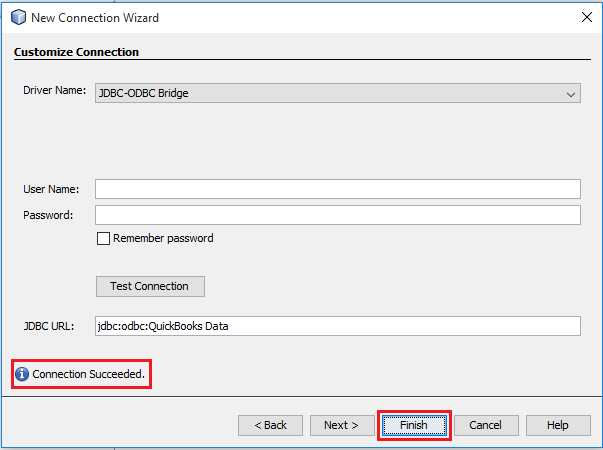 Connection added. It is showing the list of available tables.
Right-click on "Tables" & click "Execute Command..." for writing SQL query.
Enter the query in the Editor & click on "Run SQL" icon.
In this example, I am fetching the Customer table records.
Select * from Customer
Query result available with a list of the Customers.
---