[QODBC-Desktop] Troubleshooting - How to Insert Update PayrollItemNonWage like Auto Allowance,Benefits,Federal Income etc
Posted by Jack - QODBC Support on 10 November 2016 07:12 AM
Troubleshooting - How to Insert Update PayrollItemNonWage like Auto Allowance, Benefits, Federal Income etc
Problem Description:
How we can update Insert PayrollItemNonWage field as Auto Allowance, Benefits, Federal Income etc.

If we add, Item Name -- Amount ---- limit. For time-based employee how to calculate it.
Solution:
Sorry, but you can't run payrolls from within QODBC, they are run from within QuickBooks. None of the columns in PayrollItemNonWage are insertable.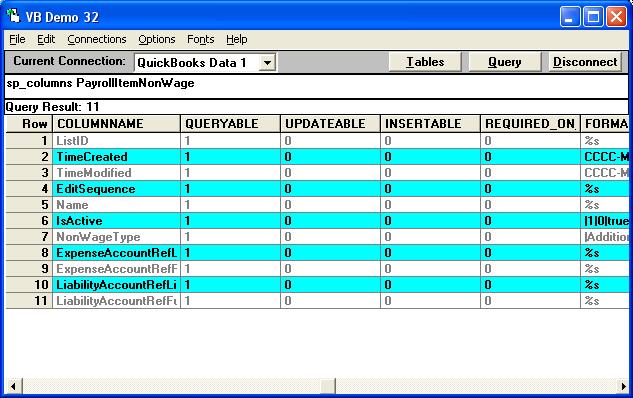 ---