[QODBC-Online] How to use QODBC Online with Alpha Five
Posted by Jack - QODBC Support on 20 August 2015 10:28 AM
Setup in Alpha Five
Create a New Workspace
Start Alpha Five and create a new workspace, it could be called Online.adb - it is a holder for the entire application.
Click the Workspace & Tasks tab -> Click -> choose Create a new, empty Workspace -> click OK.
Data Source Setup
First, click on Data Source, choose New Active-Link Table... option.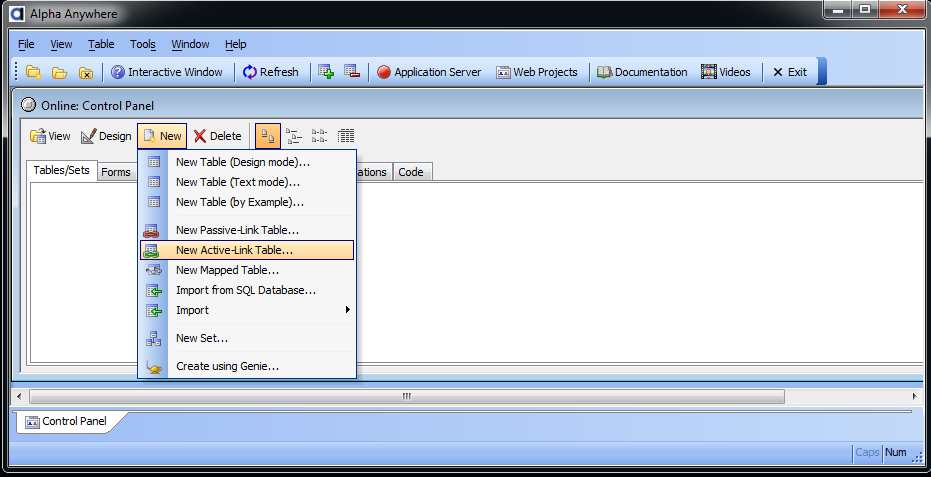 Select Single/Multiple Active Link table as per your requirement.
Build connection string by clicking Build button.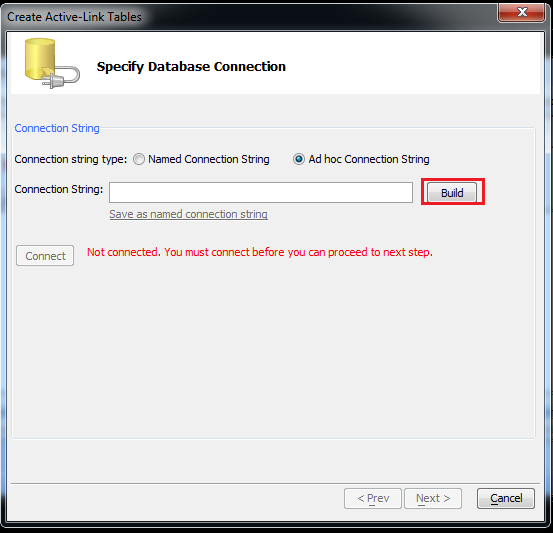 Select connection type "ODBC", Data Source Name "QuickBooks Online Data", Vendor "ODBC" & click on Test Connection button.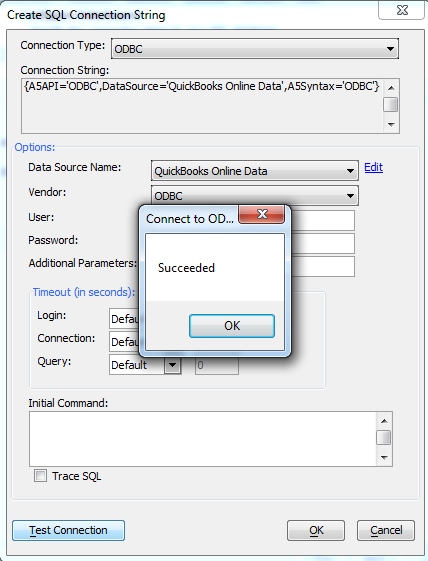 Click "Connect" button to connect to QuickBooks Online.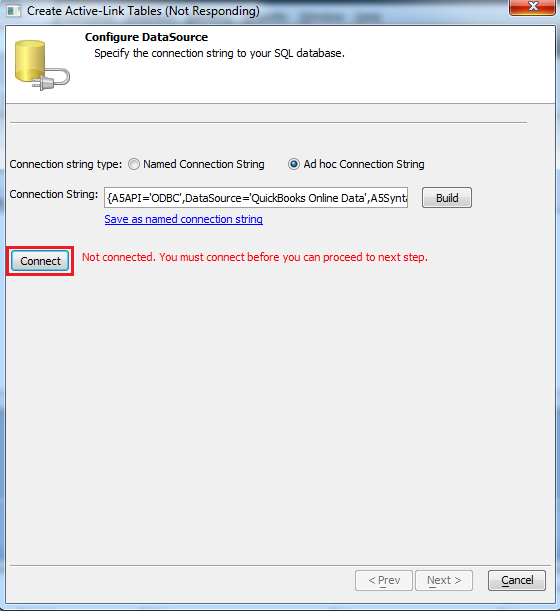 Now We are connected, Click "Next" to proceed to next step.
Select tables which you want & Click "Next" to proceed to next step.
Active link creation is in process.
Active link is created.
Click on table to view data.
Tags: QuickBooks Online, QBO, Alpha Five, QODBC Online
---